Dismantling Services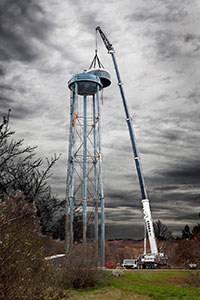 PMD has the experience and capability to dismantle and dispose of ground tanks, standpipes, and elevated water tanks water.
PMD takes measures to eliminate or minimize the impact left behind from use of heavy equipment required to remove your water storage tank.
PMD offers several methods of removing your water storage tank in even the most real-estate restricted sites. We care deeply about protecting any surrounding buildings, asphalt, and land.