Repairs & Maintenance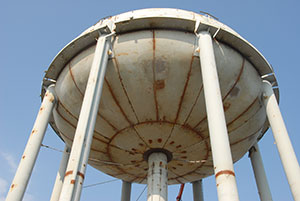 PMD provides customized solutions that fit your company's specific needs.
We specialize in offering innovative, consultative, and cost-effective programs for the inspection and maintenance of your tanks. Our professional staff will work with you to determine the optimal way to serve your comprehensive, long-term requirements. With an individual account executive assigned specifically to you, we guarantee follow-through and follow-up.
As a result, many of the nation's leading industries and manufacturers trust PMD to inspect, repair, sand blast, paint, weld, maintain, design, custom fabricate, erect, and dismantle their ground tanks.
Maintenance
Regular maintenance prevents tank owners from large and costly tank repairs. PMD will customize a maintenance program to fit the needs of our customer, based on the age and history of the tanks. When major repairs are needed, PMD will get your tank back in working order in a timely and cost-effective manner.
PMD can also assist you in keeping current with Code Updates
Code Updates
There are a number of codes and standards that water storage tanks must adhere to which are constantly being revised. PMD's experienced staff will keep you abreast of the ever-changing codes and standards.
Many of these updates are required by the following associations:
AWWA (American Water Works Association)
EPA (Environmental Protection Agency)
FM (Factory Mutual Global)
IRI (International Risk Institute)
NACE (National Association of Corrosion Engineers)
NFPA (National Fire Protection Association)
NSF (National Sanitation Foundation)
OSHA (Occupational Safety and Health Administration)
SSPC (The Society for Protective Coatings)
UL (Underwriters Laboratories)